Airtherm2 3000
High volume, self contained air supply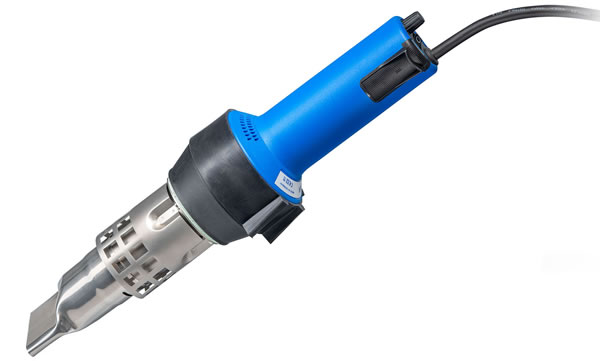 Picture shows optional accessories
Features:
Very handy, compact and slim design
High volume, self contained air supply
Integrated output controls
Heating element protection
Automatic low air protection
Temperature range ≤ 700° C, continuously adjustable
Technical Data
Airtherm2 3000
Item no. 33727
Power supply:
230V 1/N 50/60 Hz
Power consumption:
3,000 W
Temperature*:
≤ 700 °C
Airflow (20 °C) external air supply:
approx. 400 l/min
Sound pressure level:
< 70 dB (A)
Weight approx.:
approx. 1.3 kg
* = max. temperature deviates depending from the welding tip used.
(We recommend 45 to 60 l/min for welding)